As part of their efforts to upgrade the quality of their water in the 2000s, Group Water Schemes (GWSs) entered into Design Build Operate (DBO) arrangments. These are 20-year contracts with private water providers to Design, Build, and Operate water treatment facilities. GWSs retained responsibilities for their source waters and distribution networks. During this period, to make DBOs more economical, GWSs were encouraged to 'bundle'. Under one DBO contract, multiple schemes utilized one water treatment facility but continued to manage their own water distribution networks and source water. During this period other schemes amalgamated.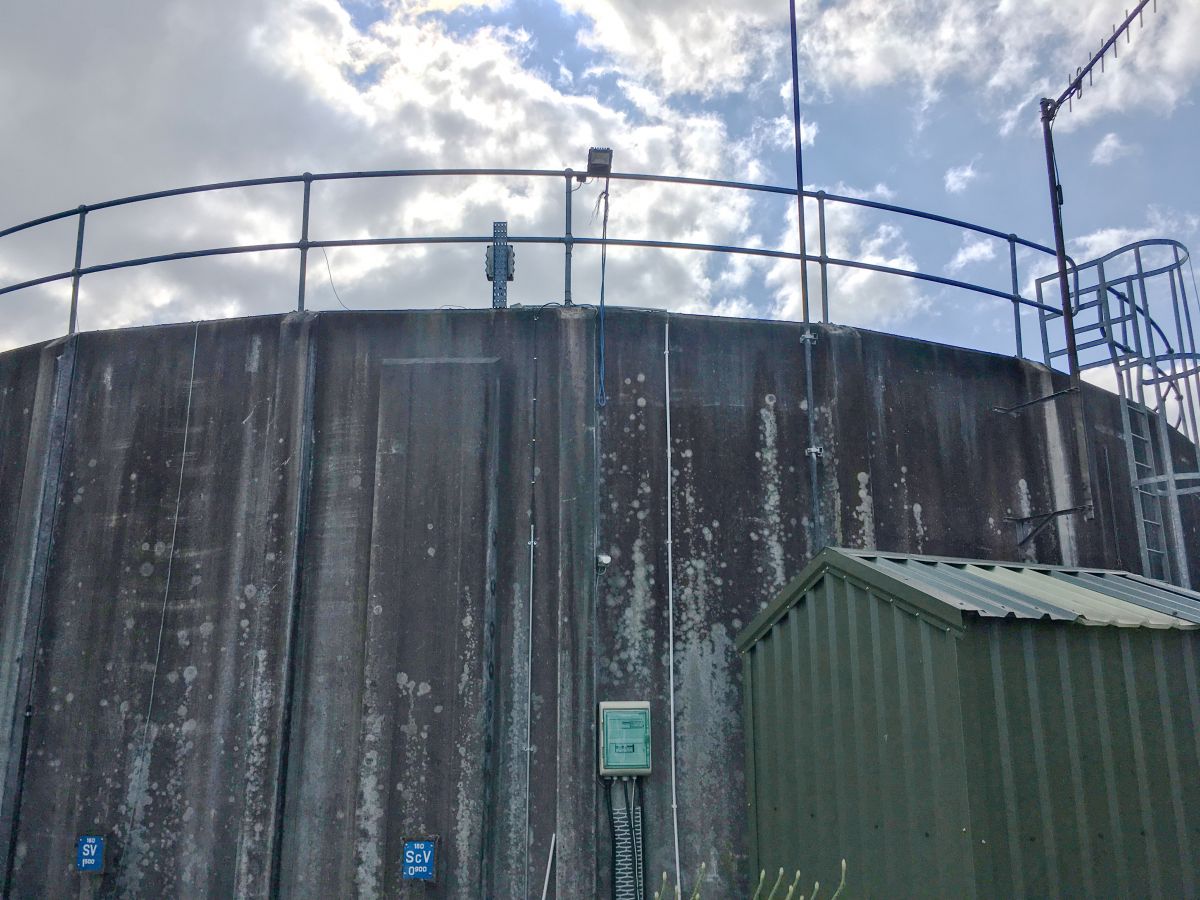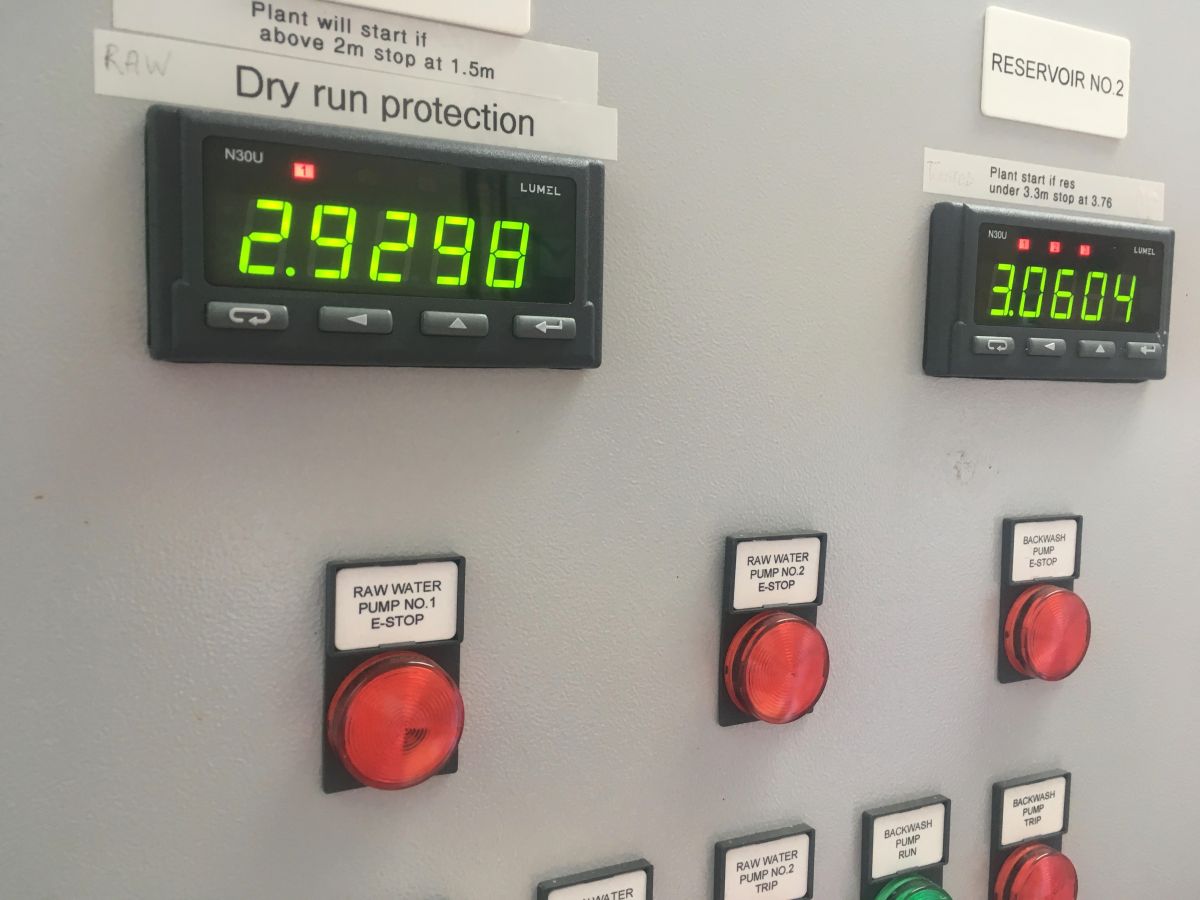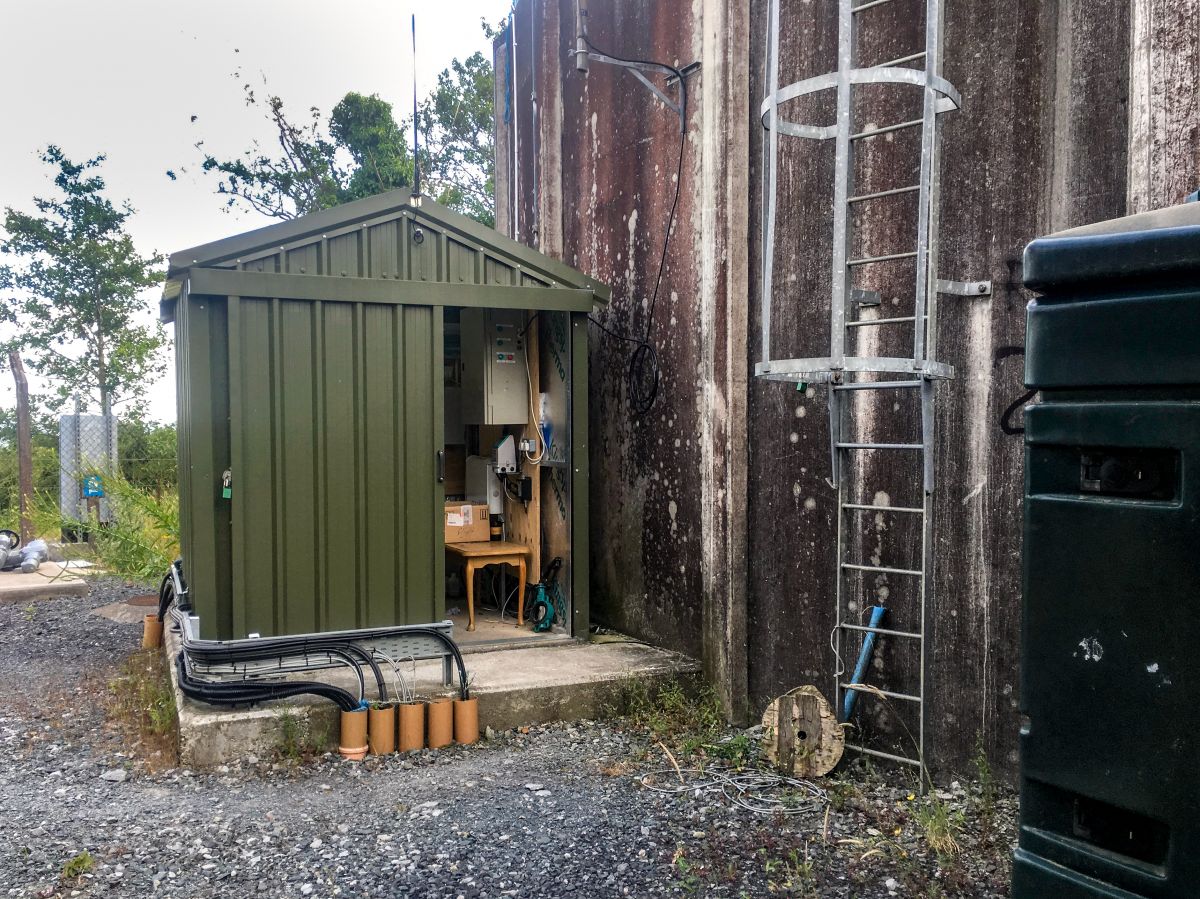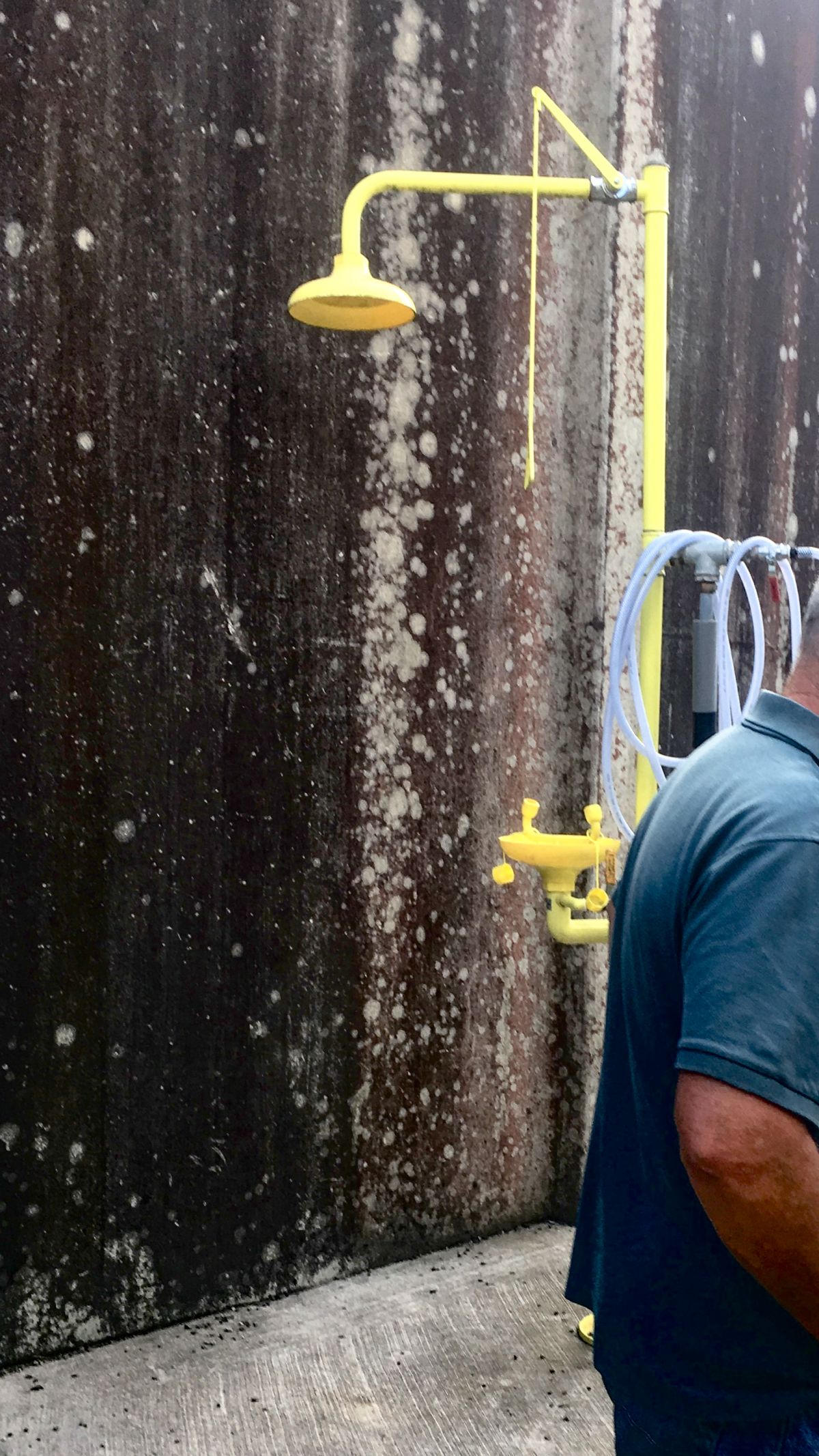 We visited one treatment facility operated by Veolia during our trip to Monaghan in July 2018 that helps supply water to more than 500 households. Located downstream from the group's reservoir, two concrete water containers dominated the small and gated facility. When we arrived, we were the only ones there. Automated equipment monitors the treatment process most of the time on its own, although these facilities are regularly checked. While the facility hummed along without supervision, a warning sign at the facility's gate and a bright yellow safety shower for chemical hazards signaled that the space was not completely benign. Indeed, boxes of bottles and chemicals necessary for water treatment were stacked in the control house.
Veolia is a transnational corporation and a major provider of these services and employs the staff who monitor these sites. The terms of the contracts that GWSs entered into as part of DBOs have been significant to GWS activities. In many cases, the private water service firms are only contracted to treat raw water that meets a certain quality. If the quality of the raw water supplied by the GWS dips below that level, it becomes the responsibility of GWSs. When DBO schemes were designed, GWSs and DBO companies did not have a historical record of raw water testing. Moreover, GWSs and the Irish state were under significant pressure from the EU to upgrade water treatment plants quickly. This meant that the number of water samples used to design some DBOs was limited. Particularly in places that face seasonal variability in their source water quality, this led to the redesign of plants once some of the challenges that such variability poses were identified.
DBO contracts have become one important incentive for GWSs to improve and maintain the quality of their source waters. This experience (and subsequent knowledge and data gained about water quality and chemistry) also means that GWSs will be in a stronger position to negotiate new contracts with the likes of Veolia when the current 20-year cylce comes to an end over the next few years.