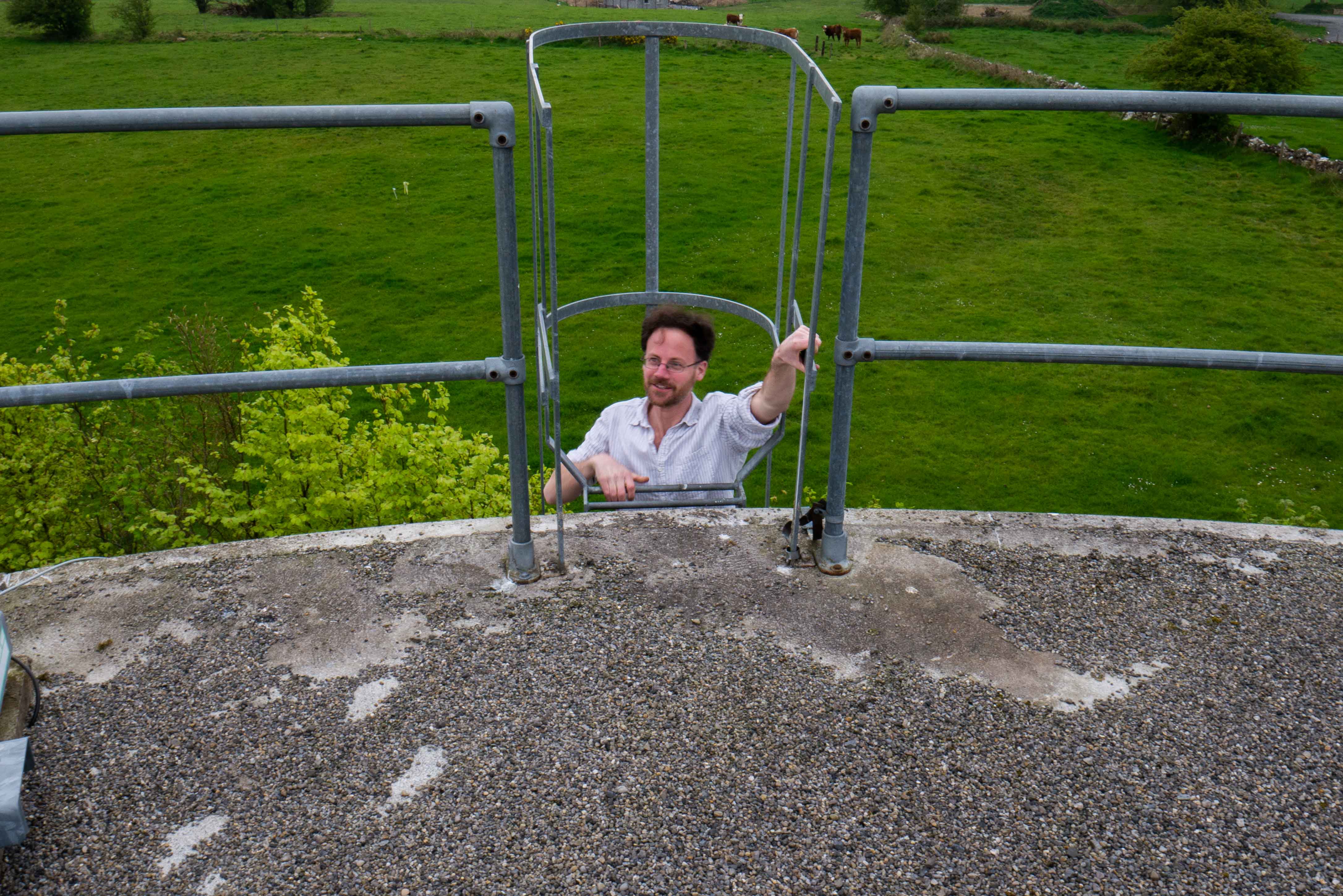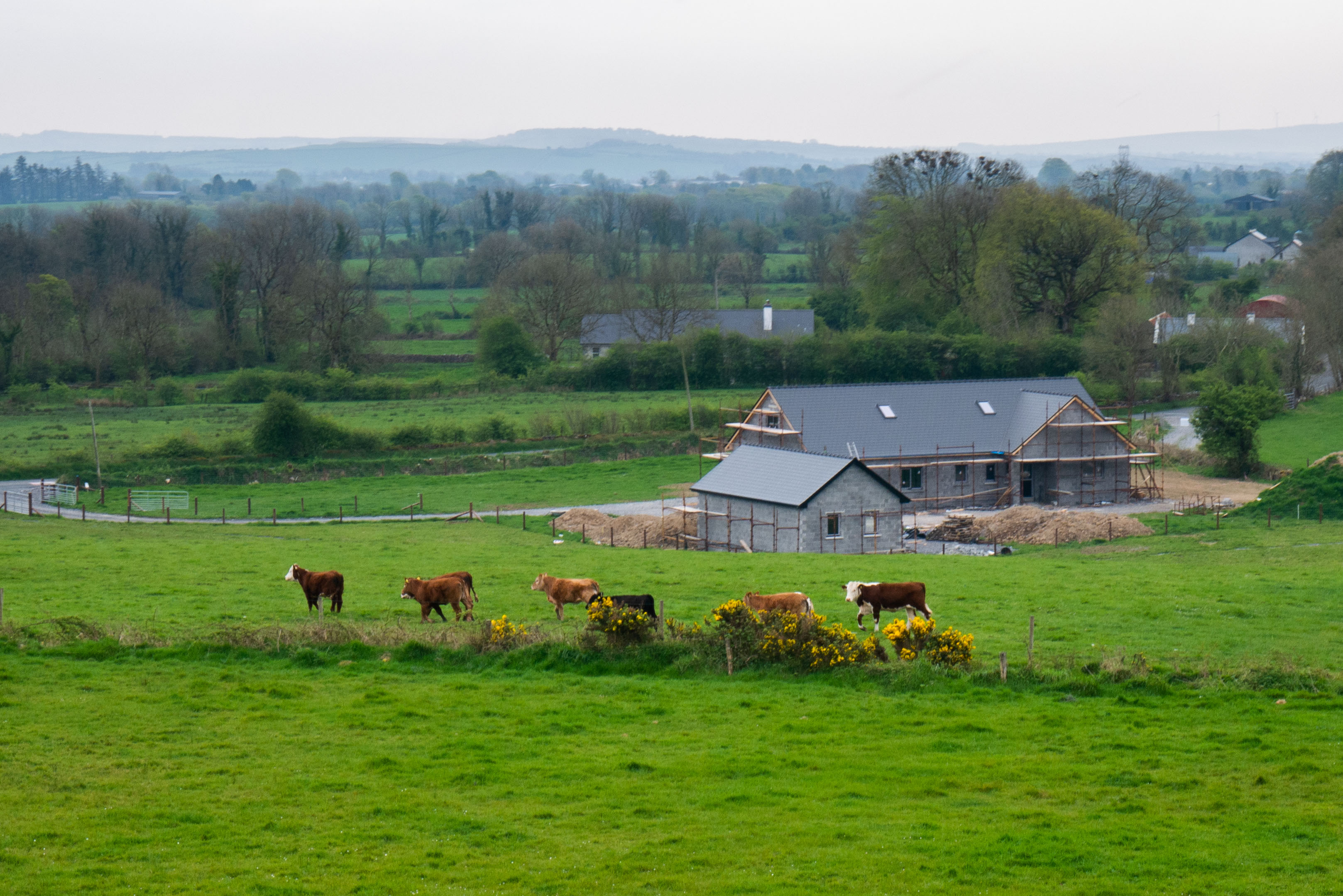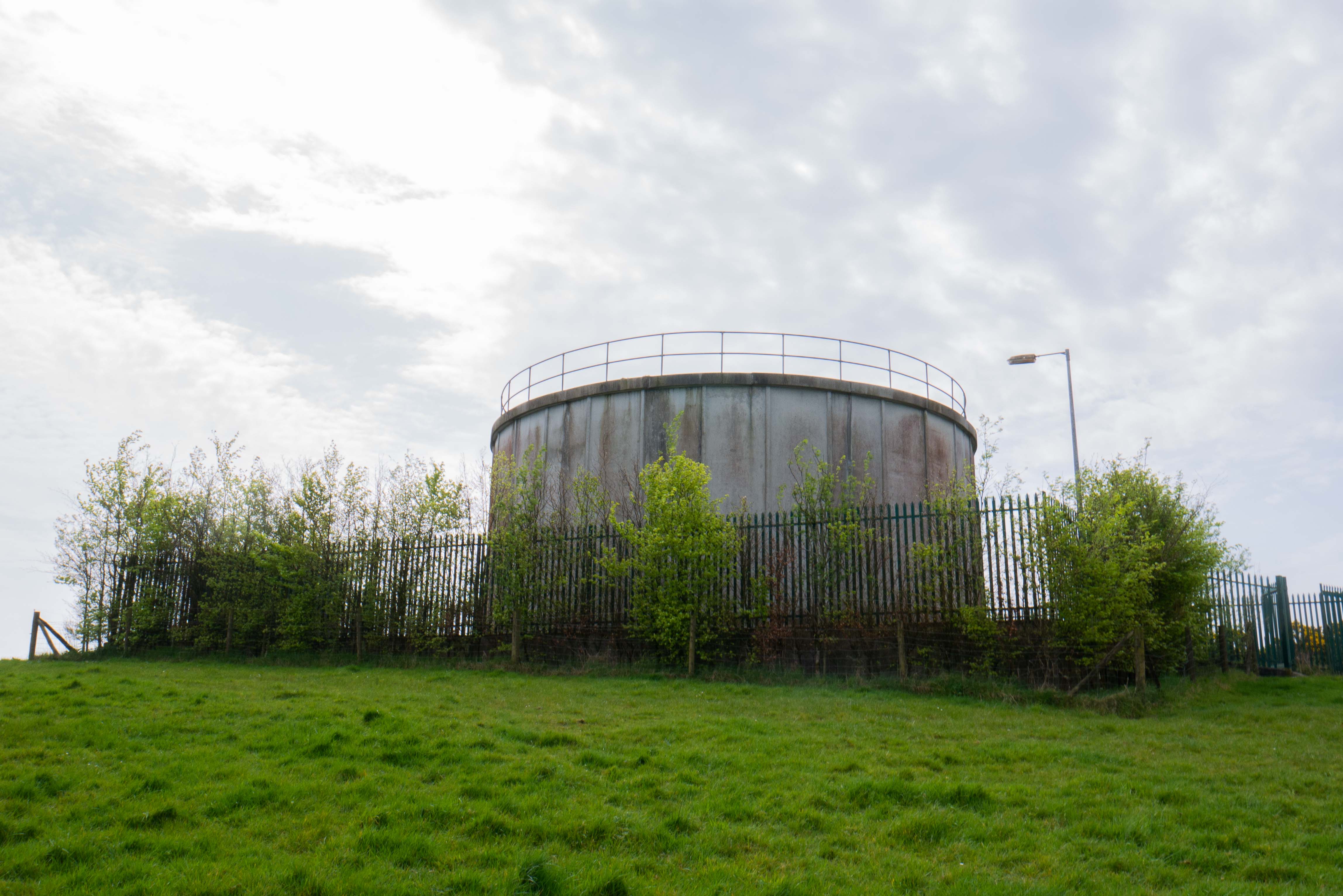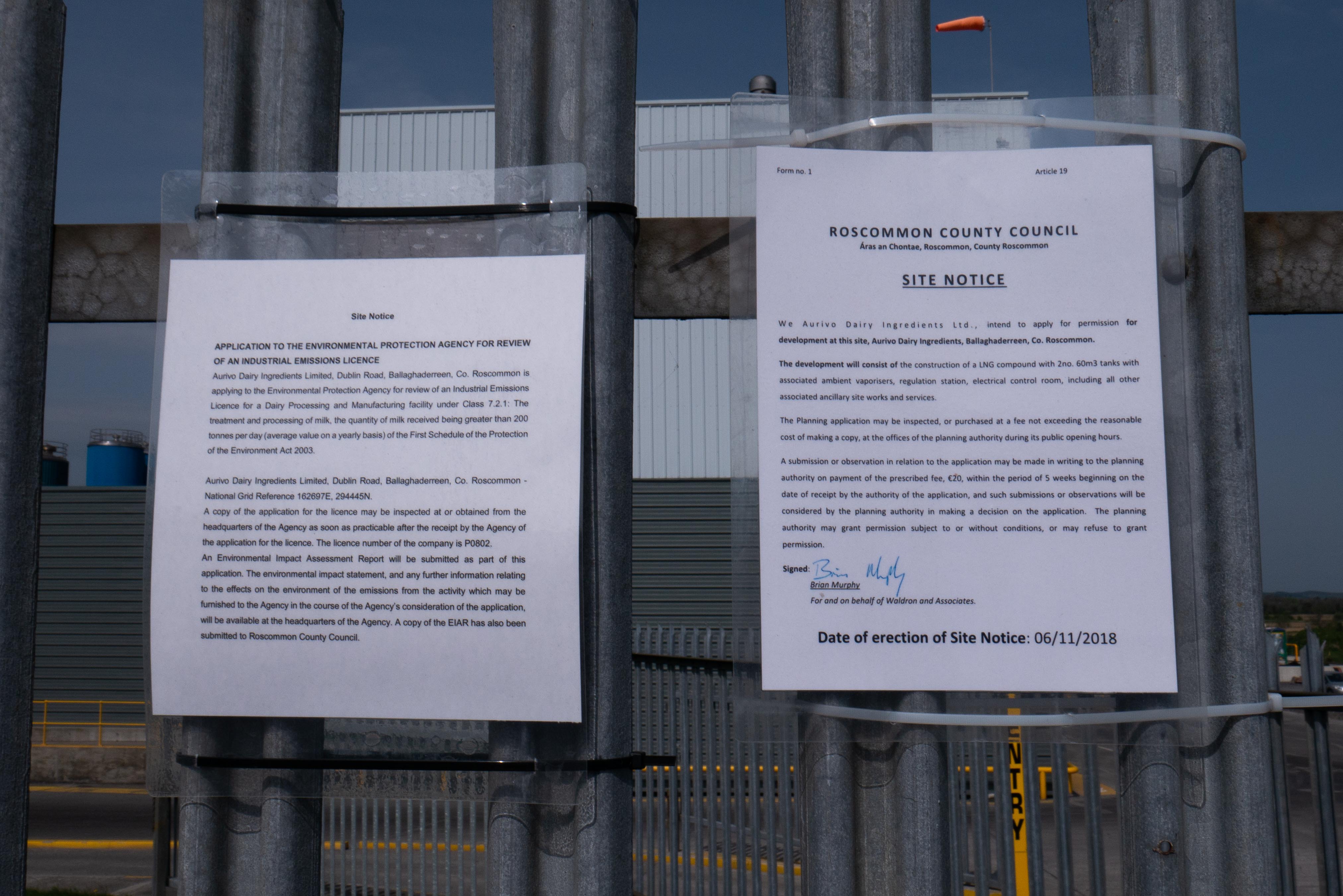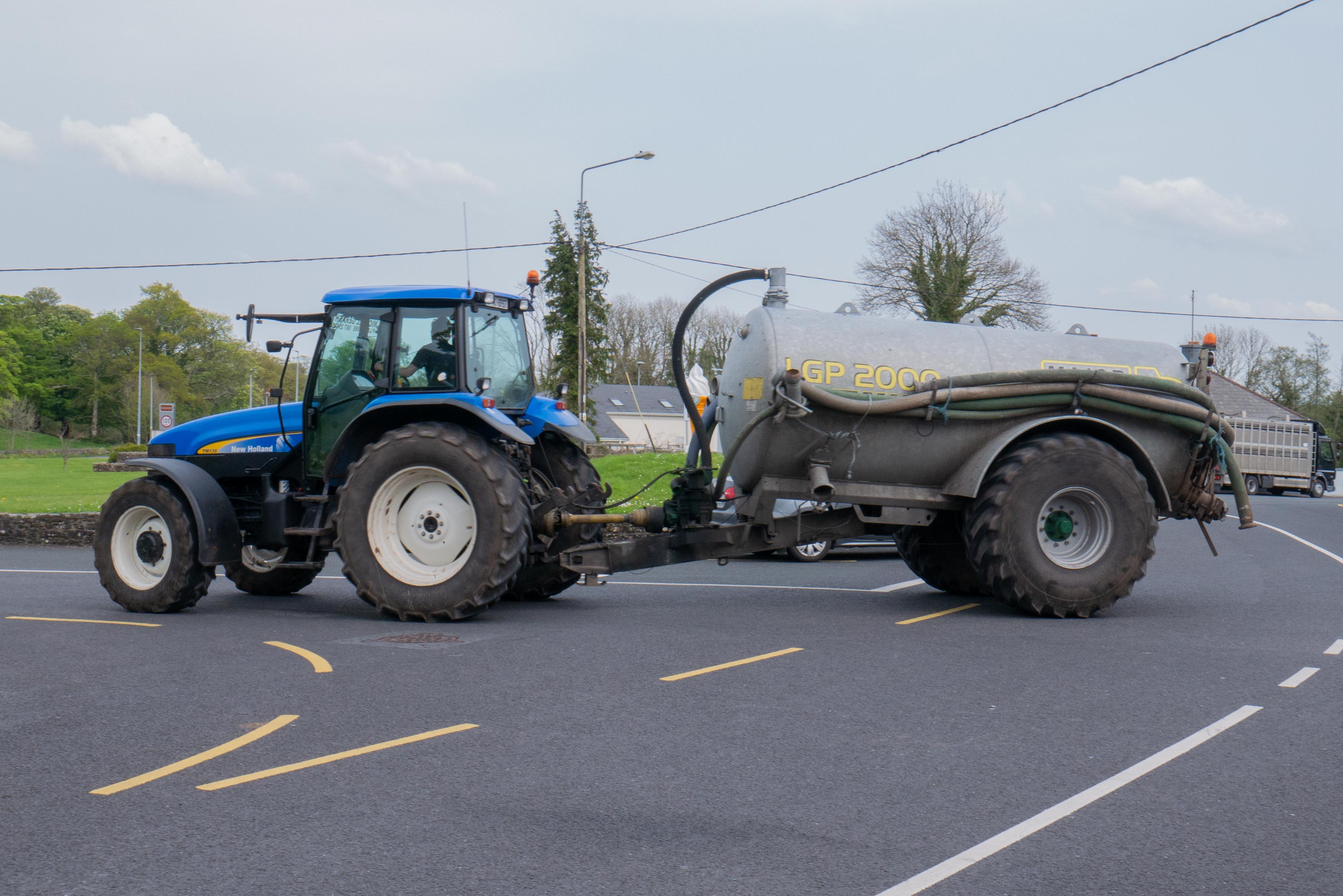 Over the course of our research, we have made several visits to the Pollacat Springs GWS in Roscommon as we have been elaborating on the history and schematics of the scheme to inform the work we've developed here.
On this visit, we toured the pump house and reservoir for the scheme. The reservoir was built as the 'interconnector for the 3 schemes' as a way of securing 100% funding (rather than 80%) for DBO upgrades. Roscommon is not known for its hills but the reservoir is placed at one of the highest points in order to use gravity to distribute the water through the network. From that height the horizon stretched far into the distance, encompassing four or five counties. Anthony, the caretaker of Pollacat, could name and talk about all the houses and farms we could see. He pointed to a house and field where a tractor was spreading slurry. He was one of the last dairy farmers in the area. He had about 80 cows but was 60 and planning to retire at 62. The smell of the slurry was particularly noxious.
GWS have existed alongside and with agriculture, shaping and sometimes dominating the mechanics of drinking water provision. While we've noted these agricultural connections repeatedly, they are not the only infrastructure making its mark on the landscape. On this visit, our apprehension of the landscape was marked by energy infrastructures. As we drove around Roscommon we passed a number of handmade posters warning about 'toxic battery farms'. We asked Anthony about these and he told us there was a proposal to build a 'battery farm' in Roscommon. He had attended a recent public consultation and wanted more information on the risks involved. He told us about a case in Duisberg, Germany, where one of these battery farms had exploded and released toxic chemicals. These battery farms are only the latest site of contestation in the expanding energy infrastructure networks located across rural Ireland that are required to harness, store and circulate 'green' energy.